The impact of the Grace Hopper cable on manufacturing
Grace Hopper lands in UK
This month, Google's first new, undersea data cable since 2003 arrived in Cornwall. The Grace Hopper cable, which is approximately 7000 km long, is Google's fourth undersea data cable and provides the manufacturing sector with some certainty. These four cables combined will transport a whopping 98% of global internet traffic. Named after American computer scientist, Grace Hopper, this new cable provides more data than all the existing cables combined. A landmark event for all of us, but we want to know what this will mean for manufacturing.
Helping manufacturers stay connected
Technology and manufacturing are inextricably linked. The reliance on data is pivotal to lean manufacturing. Technology is providing solutions to the question of how manufacturing companies can continue to produce, market and operate their goods in the face of dwindling resources and rise in demand. Enter Grace Hopper. The Grace Hopper cable provides double the number of fibre pairs of previous subsea cables, from eight to sixteen. This enables it to supply the level of data required to keep up with the demands of manufacturing companies. The cable will be providing far greater capacity whilst using the same materials, resources and space. This will help to sure up connectivity for the next couple of decades. A big win for sustainability, but what about the capacity for growth?
Increasing demand
Google's Jayne Stowell, who is responsible for overseeing the company's undersea cable projects, says, "Those cables are running out of their useful economic and technological life. They are not going to support the transatlantic growth that is needed to keep us all online 24/7."
Once operational, the cable will provide enough capacity for the equivalent of 17.5 million people to stream 4K video simultaneously. With another end of the cable already landing in Spain, Google are delivering on their commitment to global connectivity. This will provide a vital connection between Europe and emerging economies in Africa.
According to Datareportal.com, in the twelve months to January 2021, internet usage increased by 7.3%. This means that almost sixty percent of the world's population are now active internet users. It also warns that this figure is likely to be under-reported with the pandemic impacting on the ability of some countries to provide up to date figures. The number is likely to be revised upwards. Thanks to the Grace Hopper cable, manufacturers can be much more assured of continuing connectivity and access to global markets.
This news is being received well by all internet users. It is also particularly good news for the manufacturing industry in their pursuit of sustainability across the sector.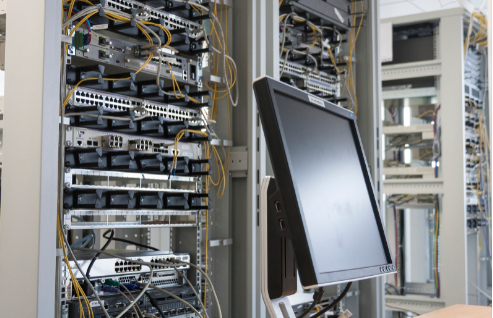 Free flowing data
In her blog, Stowell continues, "We've worked with established channels and experts for years to ensure that Grace Hopper will be able to achieve better reliability in global communications, and free flows of data." The pandemic saw increased importance being placed on communications. It will be a great relief to many manufacturing companies to know that their ability to identify, engage and deliver to customers across the globe will be underpinned by this reliable new cable. Stowell goes on to say, "Once it is complete, Grace Hopper will carry traffic quickly and securely between the continents, increasing capacity and powering Google services like Meet, Gmail and Google Cloud." Further to this, the arrival of the cable will potentially trigger the transition of manufacturing to full digitalisation, in line with other proponents of Industry 4.0.
Manufacturing developments in AI
The pandemic necessarily resulted in the increased speed of AI technology development and implementation. As a result, many manufacturers are considering how they can best utilise AI in their operations. This digital transformation is data driven. The Grace Hopper cable will serve to underpin the digitalisation of many manufacturing processes, allowing companies to reduce their costs and increase efficiency.
Increased efficiency is the primary reason that manufacturing companies are investing in digital factories. According to Price Waterhouse Cooper, a reported 91% of industrial companies are investing in digital factories across Europe. Manufacturing as an industry however is still lagging behind others in harnessing the advances of Industry 4.0. Only around 9% of manufacturing companies currently use AI in their processes, and only 6% are fully digitalised. Of those which have already made the transition however, there is an expectation of efficiency gains to the tune of around 12% over 5 years. This incentive, combined with the huge digital transition ahead, will see a massive increase in demand for future data supply. The Grace Hopper cable has arrived just in the nick of time for manufacturing!
Long term economic success
The Grace Hopper cable is vital to improving the diversity and resilience of Google's network. It will provide new opportunities for manufacturing companies by connecting them to the main international traffic hubs. This is crucial to the long term economic success of the UK and it's trading partners. From a marketing perspective, manufacturers, in particular those who are already investing in AI, would benefit from communicating the way in which they are harnessing these new opportunities. Using effective marketing channels to publish thought leadership pieces forms a strong basis for attracting new clients and solidifying their status as an innovator.
We love getting to the core of industry topics. If you'd like us to write a feature for your business, please get in touch with our team.
Keep up to date with more marketing insights in the manufacturing and technology sectors by following our LinkedIn page where we regularly publish our articles.
---